Nowadays there are a lot of shower products in demand since hygiene and safety are crucial for everyone. If you have an entrepreneurial mindset, this is the best time to start a shower product business, since you have so many great opportunities. This will help you get past your 9 to 5 job and focus on products that you really like. With the right ideas and opportunities, you can make it work. This all comes down to taking your time and understanding how to push your experience to new heights and really take it to the next level.
Identify what type of shower items you want to sell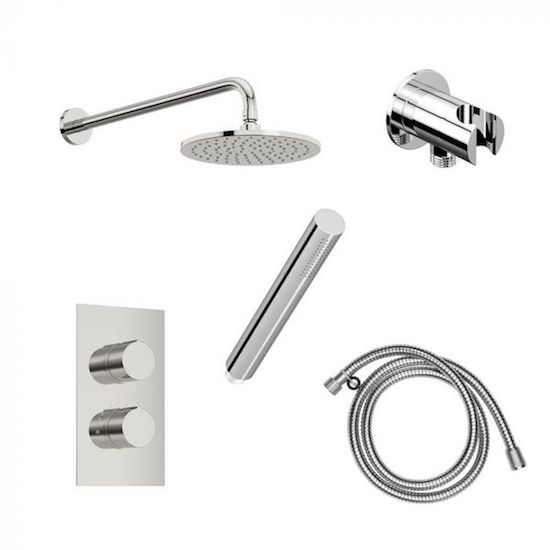 If you want to focus on the hygiene business, it makes sense to find a variety of shower products that you can sell to your customer base. Ideally, you want to start with things like shower hoses, shower mixers, and shower heads, among many others. You can also sell bathtubs and other items related to hygiene. That's the trick here, you want to make sure that you always sell customers the stuff they actually need.
Sticking to a single product might be a good idea, but that also makes you a niche business. In this case, selling only shower items is a bit too niche, so you always want to diversify and actively offer your customers great items that they can rely on. Soap, shower cleaning products and personal care items can also be a good idea. You just want to push the boundaries and always come up with great stuff if you can. It makes the most sense, and the results will still be quite amazing if you do everything right. It all comes down to commitment and value. So yes, you want to figure out what type of business you want to have, as this will be the starting point.
Identify what will set you apart from competitors
This is a crucial step because every business needs something to be different and show it stands out in a way or another. Your business needs to be great, it has to do things that others aren't doing. In this case, a very good idea is for your company to sell something unique and different, if possible. If you just sell the same thing other people do, then you won't have as many customers since some will go to the competitors. But if you show that you are indeed a company specialized on certain stuff, it just opens up the world to a lot of interesting options. You can still sell some of the stuff they do, just don't be a copycat. Come up with new products and solutions that people want, and the payoff can be amazing every time.
Find a reliable shower manufacturer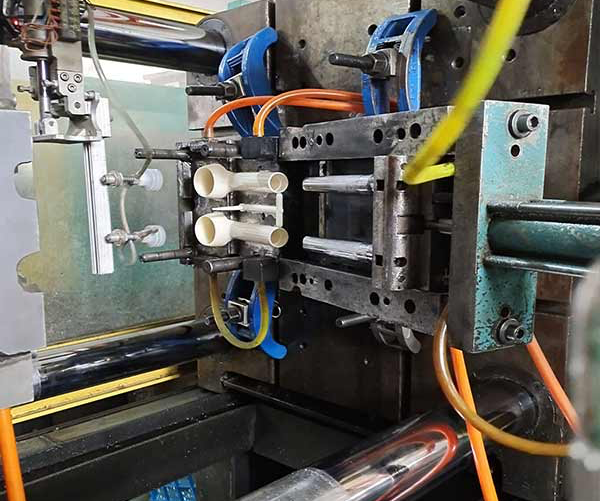 You need to make sure that you find the right manufacturer which actually creates outstanding shower products. The reason behind that is you can't really sell the best shower products without having merchandise. Voli Sanitation has been on the market for many years, and they are some of the top shower manufacturers on the market. You can buy wholesale, and that means you can get an amazing price, fast delivery and a vast range of other benefits.
Working with a reputable manufacturer that can give you the best value and results is always a great idea. You just want to commit to the process and ensure that you obtain state of the art results. Yes, it does take a little bit of time to achieve what you have in mind, but it will definitely be a great approach. We recommend you to use this to your advantage and only work with people that you can trust for the best possible outcome. That alone can be an incredible opportunity you do not want to miss.
Figure out the shower business name
Ideally you want to brainstorm a while as you try to find the right business name. You also want to have the same domain name already available, just to be safe. It helps quite a bit, while eliminating problems and assuring you that you're getting the best results. Go with something short and sweet, long business names aren't really a great option. That's why opting for a simpler name is better, since people remember it without a problem.
Establish your business and take care of legalities
Once you know what you want to sell, it makes a lot of sense to create your own business. You must follow the local guidelines to create a business, which means going to the Registry of Commerce and creating your own company, handling the legal process and making sure you pick the right type of business entity.
Most of the time this is the challenging part of creating a shower business, but the truth is that it can give a really good return on investment. Even if it does have its fair share of challenges, you will find that creating your own business does have its benefits, and you will appreciate the results and quality. The main focus with this is to make sure you have a legal business already in place and that you can sell without worrying about any problems.
Buy a domain and hosting
Once you did that, you do want to buy the domain and hosting needed for it. This will be the first step in creating your own website and making sure that you can reach your audience without a problem. Make sure that the domain and hosting are connected adequately, and then you can start installing WordPress or any CRM you want.
If you go with WordPress, you can usually install it directly from the hosting cPanel. Then you can add any website template you can use. Of course, you can also start installing all kinds of plugins to help extend the functionality of your website. This helps quite a bit, and it brings in a lot of amazing and unique features for you to explore all the time.
Start developing your brand
First, you want to create a logo and integrate it on your website. You also want to start developing your brand voice and any marketing materials you have in mind. Doing this helps you a lot, because it will make it easy to establish your proper online presence and the results you can get will be pretty interesting every time. It does take a bit of a trial and error approach to make this work, and the outcome can be interesting to say the least. You just need to use that to your own advantage if possible.
Add shower parts to your store
You need to work closely with the manufacturer and ensure that your products are ready to sell. This is crucial, because without products to sell, you don't really have a business in the first place. You want to order some of the products needed to fill up your store, and then you can take pictures and post them on your website. Since this is an ecommerce store, it makes a lot of sense to take high quality pictures and even shoot a video with the product. The way you present your products has to be appealing. It doesn't matter if you sell shower products or anything else, you always want to ensure that the way everything looks is great, and you will get a really good value and quality no matter the situation. That's what will make a huge difference.
Promote your company
You can do local spots, you can also try to use paid ads and SEO as well. The idea here is that you want to promote your business the best way that you can. Make sure that you get any of the online and offline opportunities that you can find out there. It helps quite a bit, and that alone will make a major difference if you do everything right. The advantage about all of this is that you get to commit to showcasing your company in a powerful manner, and that alone can really help a lot.
That being said, you need to invest quite a bit of money in marketing, especially in the beginning. Yet at the same time, it makes a lot of sense to try and use less expensive marketing solutions. Improving your SEO does a lot of good for your company and it's relatively inexpensive too.
Conclusion
Creating a great shower product business is all about value, momentum, and doing the right things. It's crucial to find the right manufacturer, otherwise, you will not be able to sell the stuff you want in a proper manner. Voli Sanitation is here to help if you want the best shower products wholesale and at a very good price. We are always ready to assist with state of the art shower solutions and parts while making your business grow and expand in an amazing way. All you need is to work closely with us and we guarantee you will have a very good experience every time.