Introduction
You anticipate a constant stream of water to wipe away your worries when you turn on the shower. Did you realize, however, that the flow rate of your showerhead may have a substantial influence on your water use and electricity bills? This essay looks into the realm of shower flow rates, concentrating on two crucial figures: 1.8 GPM and 2.5 GPM. We'll look at why governments implement flow rate restrictions, how these restrictions vary throughout the globe, and if 2.5 GPM is sufficient for a good shower experience. Join us on this trip to discover the optimal mix of water saving and showering comfort.
Understanding Flow Rate
Flow rate, measured in gallons per minute (GPM), is an important parameter that influences our everyday interactions with water, especially when it comes to plumbing devices like showerheads. This critical metric measures the amount of water that flows through a fixture in one minute of operation.
In the world of showers, two flow rates have emerged: 1.8 GPM and 2.5 GPM. These numerical values indicate the maximum flow rates permitted by various rules, influencing not just the performance of showerheads but also contributing to wider programs including water conservation and resource sustainability.
Why Flow Rate Matters
The flow rate of a showerhead has a direct impact on your shower experience. It controls the power and coverage of the water spray by determining the pace and amount of water that cascades from the showerhead. As a result, the flow rate has a large influence on your ability to enjoy a refreshing and pleasurable shower.
Why Governments Restrict Flow Rates
Flow rate limitations are enforced by governments all over the globe for a number of important reasons, each of which contributes to a more sustainable and resource-conscious future.
Water Conservation: Promoting water conservation is one of the key motives for government-imposed flow rate limits. Authorities want to promote careful water consumption by regulating the amount of water that plumbing devices, notably showerheads, may discharge. This is especially important in areas with repeated droughts, lack of water, or over-exploitation of water supplies. Governments actively aim to reduce the load on key water resources by legislating lower flow rates, so helping to protect them for future generations.
Energy Savings: Flow rate controls may also help to reduce energy use. Heating water for different applications, including showers, consumes a significant amount of the energy utilized in houses. When flow rates are reduced, each shower requires less hot water. As a result, homes may significantly lower their energy expenses. This results in not just financial savings, but also a decrease in carbon footprint since less energy is used to heat water, which aligns with larger environmental conservation aims.
Cost reductions: Flow rate limits may result in significant cost reductions for both customers and utilities. Households use less water when they utilize fixtures with lower flow rates. This immediately leads to lower water costs for households, easing the financial burden of day-to-day living expenditures. Reduced water use benefits utilities on a larger scale. Water consumption is reduced, which decreases the need for expensive infrastructure development and maintenance. Utilities may maximize their resources and contribute to general economic efficiency by reducing the necessity for such expensive activities.
International Variations in Regulations
Showerhead flow rate laws varied significantly among nations and regions, reflecting varying priorities and methods to water conservation and resource management. These standards establish the permitted flow rates for showerheads, which have a considerable influence on the shower experience. Here are a few instances of foreign variations:
United States
Since 1992, federal rules in the United States have set a regulated maximum showerhead flow rate of 2.5 gallons per minute (GPM). However, it is critical to remember that certain states within the United States may have much tighter regulations. California, for example, is well-known for its zealous devotion to water conservation. California requires a maximum flow rate of 1.8 GPM for home showerheads, underlining the state's commitment to protecting this valuable resource. This lower restriction demonstrates California's proactive approach to tackling water shortage issues.
Colorado and New York have recently changed the Maximum Flow Rate from 2.5 GPM to 1.8 GPM! That's a 28% cut in Flow Rate, which leads to less pressure from your Shower Head.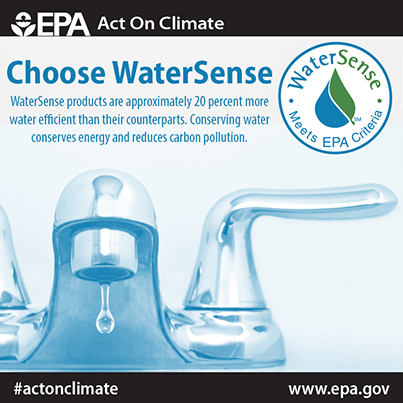 European Union
The European Union (EU) sets uniform rules on its member nations. Notably, the EU adheres to a lower flow rate requirement for showerheads of roughly 2.0 GPM (or around 7.5 liters per minute). This tight flow rate is consistent with the EU's overriding focus on sustainability, environmental preservation, and resource prudence. The EU's approach to showerhead flow rate limitations demonstrates its dedication to resource conservation.
Canada
Showerhead flow rates are regulated differently in Canada. While the federal norm in Canada is 2.5 GPM, numerous provinces and territories have established more rigorous standards on their own. Water-saving techniques are often preferred in regions such as British Columbia and Quebec, demonstrating Canada's different opinions on water conservation.
Australia
Australia, like many other countries, has enacted flow rate rules that reflect its emphasis on water conservation. Showerhead flow rates in the nation are governed by the Water Efficiency Labelling and Standards (WELS) program, which limits them to a maximum of 2.0 GPM (equal to 9.0 liters per minute). These policies, which seek to decrease water waste and encourage responsible water usage, show Australia's commitment to water efficiency and sustainability.
Saudi Arabia
Saudi Arabia is a country with scarce water resources. The Saudi government attaches great importance to water resources, so the restrictions on sanitary products such as showerheads are more stringent. The Saudi government has a SASO organization specifically responsible for controlling the flow of sanitary products. They have a dedicated water efficiency labeling program for faucets, showers, and toilets based on their consumption rates (high or low).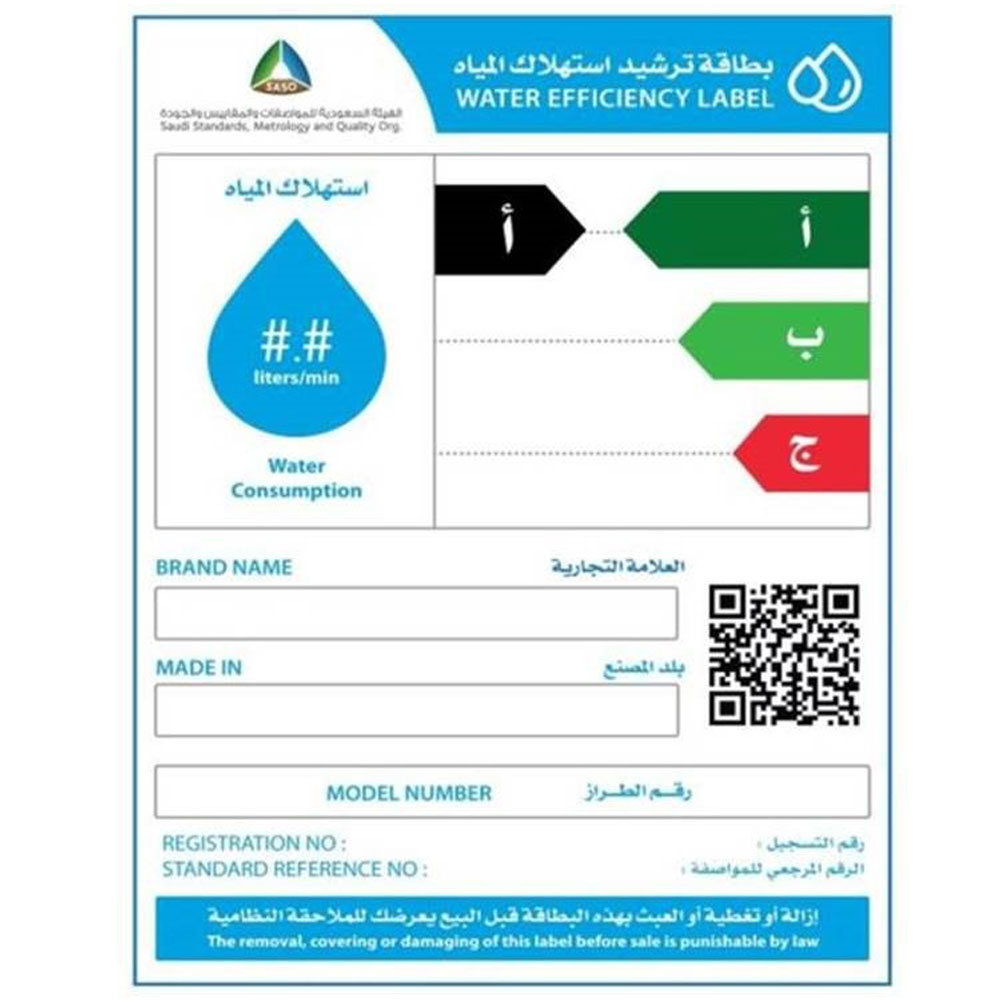 These worldwide differences in showerhead flow rate laws demonstrate how various countries handle the essential balance of offering enjoyable shower experiences while preserving vital water resources. Each area's criteria reflect local environmental circumstances, water supply, and social values, emphasizing the intricate interaction between culture, ecology, and resource management.
Is 2.5 GPM Enough for a Satisfying Shower?
The issue over whether a 2.5 gallons per minute (GPM) showerhead can provide a really satisfactory shower experience is complex. The answer is dependent on various aspects, including the quality and design of the showerhead, as well as personal preferences.
Showerheads of high quality are designed with creative features that may provide a pleasurable shower even at low flow rates. Pressure-boosting technology, changeable spray patterns, and aeration are among the features. Like our hand shower item : DH30001/1,DH3000B and DH3000E, Such developments compensate for the lower flow, making the shower experience pleasurable and revitalizing.
The subjective nature of shower preferences confuses matters even further. What defines a pleasant shower differs depending on the individual. While some people prefer the brisk efficiency of a lower flow rate, others may want the feeling of a more generous flow to feel really satiated.
In reality, a 2.5 GPM showerhead may deliver a sufficient and delightful shower experience if it contains the appropriate technology and design features. The pressure-boosting features may simulate the sense of larger flow rates, and the customizable spray patterns let users to adapt the shower to their individual tastes. Aeration, which combines air with water, may improve the sensation of water covering even more.
Personal tastes ultimately determine if a 2.5 GPM showerhead is adequate for a pleasurable shower. Some people may prefer the water-saving advantages of a lower flow rate, but others may prefer the spa-like feel of a higher GPM showerhead. As a result, the search for a really enjoyable shower is very subjective and dependent on individual expectations and needs.
Conclusion
Shower flow rates have been a major issue in the worldwide drive of water conservation. To minimize water use, conserve energy, and save expenses, governments throughout the globe have implemented legislation that restrict the maximum flow rate of showerheads. While the federal requirement in the United States remains 2.5 GPM, numerous nations and areas have implemented lower flow rate standards. It is a question of personal taste if 2.5 GPM is sufficient for a pleasant shower, with several elements at play. The main message is that current showerhead technology can give a relaxing shower experience while conforming to severe water-saving rules. Understanding and adopting these policies is critical for a sustainable future as the globe grapples with water shortages and environmental problems.