Basics
A faucet is a gadget for conveying water from a pipes framework. It can comprise of the following parts: Body, spout tube, handle, cartridge, aerator, and some inlet hose. At the point when the handle is turned on, the valve opens and controls the water stream modification underwater or temperature condition. The faucet body is normally made of brass. However, die-cast zinc and chromed plastic are options as well.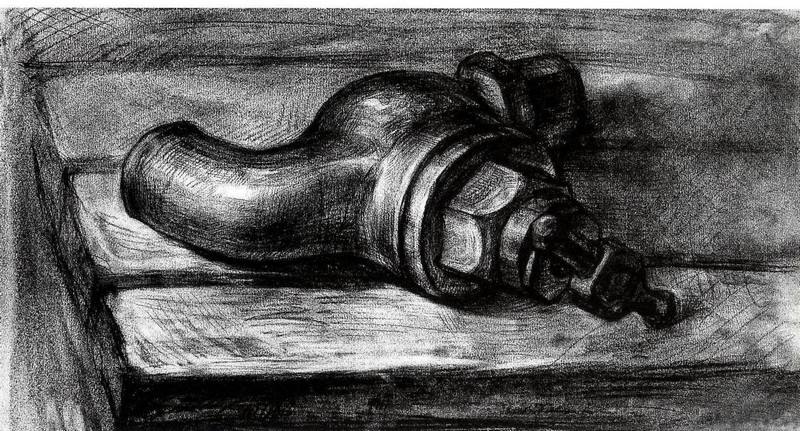 Most home faucets have single or double control cartridge, while American families are inclined to double handles widespread mixer tap, other countries from Europe, Asia, Africa would rather choose the single handle due to its easy operation. The main reason may be caused by their different social customs and habits.
Fixtures must be in line with water preservation laws. In the United States, shower bowl fixtures are currently constrained to 2 gal (7.6 L) of water a minute, while tub and shower faucets are restricted to 2.5 gal (9.5 L).
Faucets run a normal of eight minutes per capita daily (pcd), based on an investigation by the American Water Works Association Research Foundation finished in 1999 that depended on water use information gathered from 1,188 homes. In every day pcd use indoor water use was at 69 gals (261 L), with faucet use third-most at 11 gal (41.6 L) pcd. In homes with water-saving installations, faucets climbed to second at 11 gal (41.6 L) pcd. Fixture use was dependent on the family unit size. The more the teenagers and grown-ups the higher the water use. Faucet use is likewise based on the number of people working outside the residence and is lower for the individuals who have a programmed dishwasher.
Faucet Material
1.Brass
 A composite of copper and zinc, is the most generally utilized material for faucets because of its protection from delicate water erosion and hard-water calcification. It generally contains some alloying components—like bismuth—to make it simpler to process. Brass is gotten as bar load of 0.13-2 in (0.33-5 cm) in breadth, based on the size of faucet. 
The copper material normally degreed as 55 57 59 even 62 ,most Chinese companies use 57 or 59 copper while Grohe,Moen use 62 copper ) ,the number means the contain of brass ,62 means the alloy metal contain 62% brass ,surely ,the higher brass contain the better it is ,as we know ,brass ion can disinfect our daily water .
2.Zinc 
Zinc is a decent choice for the economical restroom renovator since it costs somewhat less than solid brass. The issue with zinc and zinc-composite faucets however, is that they should be changed frequently, as contact with water will in general cause them corrosion. 
3.Stainless steel
Another material utilized in washroom spigots is stainless steel. It is somewhat more affordable than solid brass. However, it likely won't keep going as long. Steel (not stainless) is very affordable, it rusts a long time before different materials when in exposure to water, so it is anything but a feasible alternative for life span and toughness. 
Another side ,Stainless steel is more popular due to it's "no lead" concept ,in recent years the stainless steel kitchen faucet is developing quickly due to it's simple but elegant structure ,the weak point for stainless steel is it can't shape as solid brass so much .
4.Plastic
Most home improvement experts concur that you should avoid plastic restroom apparatuses during a redesign. Plastic is the most economical alternative but plastic spigots must be replaced often since they just aren't tough. 
Know about the Faucet Finish
A good finish layer could protect the faucet surface but also easy to clean, the most meaning for the surface finish is to keep your bathroom decoration style in vogue and trend.
Generally ,there are dozens of finish choice ,like Chrome, Bronze ,ORB(Black matte) ,Nickel ,Golden and Golden brush ,electric black ,gun metal ,Baking finish….etc.
Lets' discuss the main three treatment as follow:
1.Chrome: Chrome is well known and adaptable, as it works with numerous restroom styles. It's a genuinely cheap choice, and it's hard to scratch or harm and simple to clean. 
2.Bronze: Satin bronze and oil-scoured bronze restroom fixtures look incredible, particularly for vintage washroom plans. While considerably costly, bronze spigot finishes are strong and simple to keep up. 
3.Nickel: Nickel completes are one of the most enduring choices, but at the same time they're one of the costliest.
Know about the Faucet Design
To address an assortment of customers' needs, faucets arrive in a wide scope of styles, hues, and wrap ups. Ergonomic plans may include a more drawn out spout length and simpler to operate handles. The shape of the spigot and its completion will influence the assembling procedure. A few plans will be harder to machine or fashion than others. An alternate completing procedure might be utilized to accomplish an alternate look.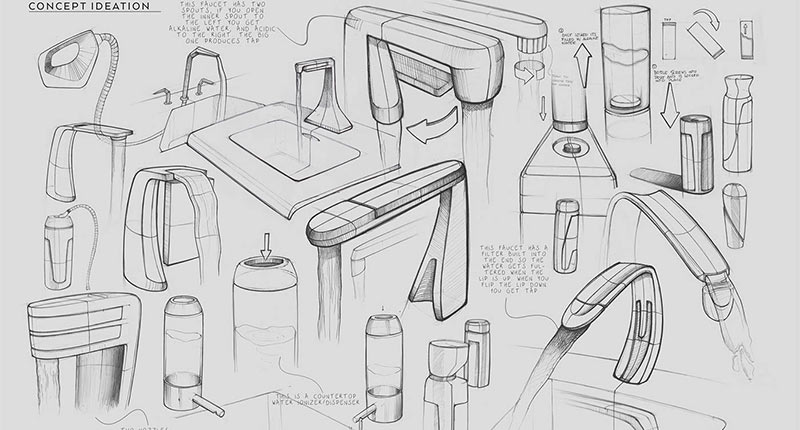 For the residence owner, special completions are accessible, including unique style, special functions and an assortment of hues. Buyers likewise now modify the appearance of the spigot, joining more than one kind of finish. Guarantees are longer and more highlights are accessible. Costs to the purchaser extended in the verge of 2000 from $40 as far as possible up to $500. 
The Faucet Manufacturing Process
The assembling procedure for faucets has gotten profoundly robotized, with PCs controlling the vast majority of the machines. Profitability and The assembling procedure for faucets has gotten profoundly robotized, with PCs controlling the vast majority of the machines. Profitability and productivity have accordingly improved throughout the years. The fundamental procedure comprises of shaping the primary body of the faucet applying a completion, and afterward gathering the different parts, then the assessment and packaging. The faucet production has always been affected by government's ecological guidelines, which have required special procedures to be created. 
1. Gravity casting
Gravity casting is the first process ,which a rough faucet body come out from the die-casting machine ,then go to for tidy up which process to cut some bits and pieces on the rough body ,next is to clean it ,clean the scraps and chippings .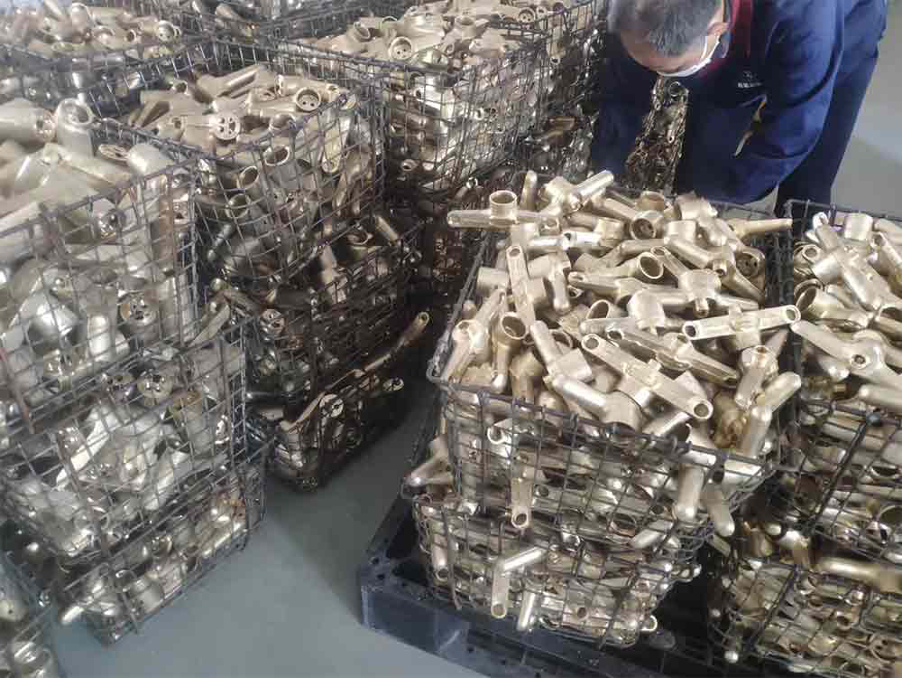 2. Die-casting
now let's go to a computerized numerically controlled machining center 
Here the casting faucet body will pass through grinding, milling, and drilling which make all the size, the screw is strictly the same as drawing requires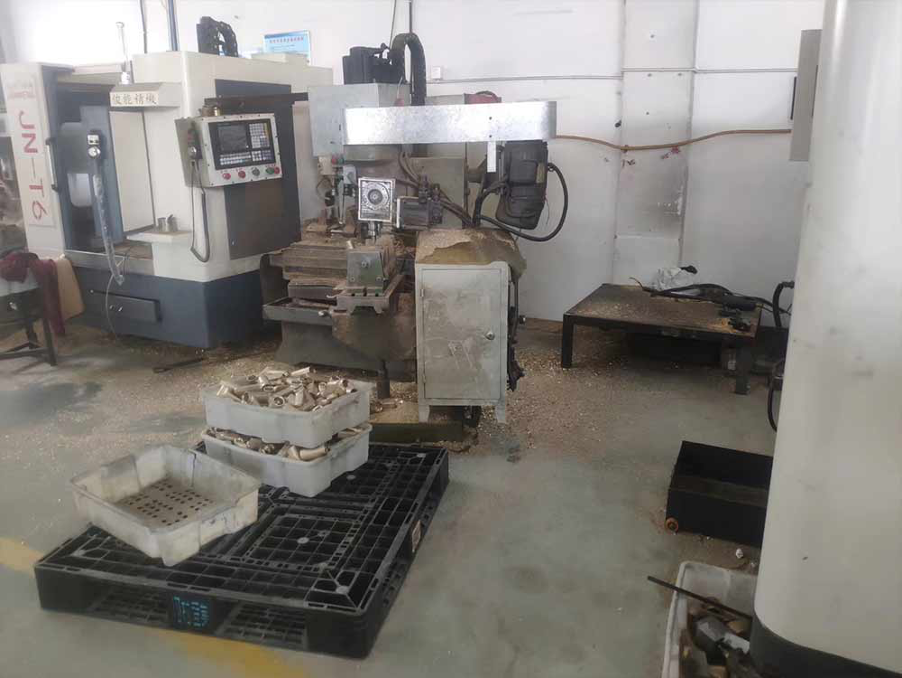 3-Cleaning
Most factory would do a "second clean" which is very important process: water wash , Chemical degreasing, Alkaline and Acid lead removal ,finally the faucet body can reach the healthy standard like American 's NSF61 ,lead contain less than 8‰ .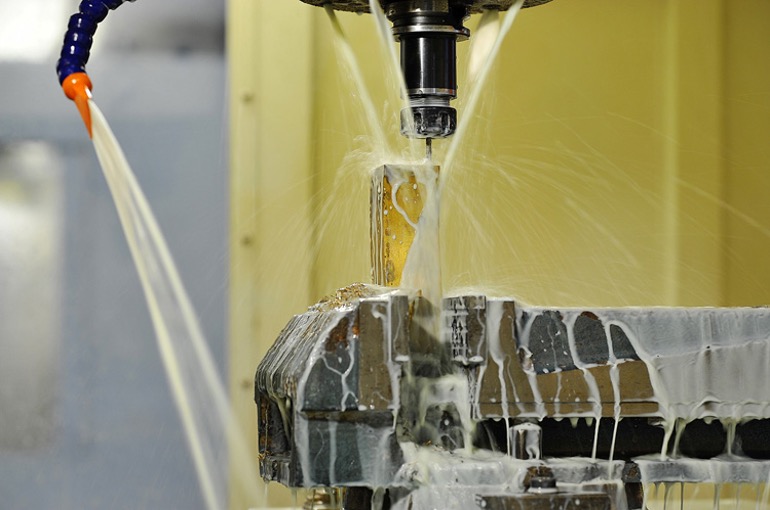 4-Polish
After, we go to polish (including rough polish and highly polish) make the body's surface smooth and blight .this process is very important for the surface treatment.
Chrome plating is the most treatment ,while PVC(Physical Vapor Deposition) ORB(Oil Rubber Bronze) ,Golden ,Nickel ..etc are also used for modern decoration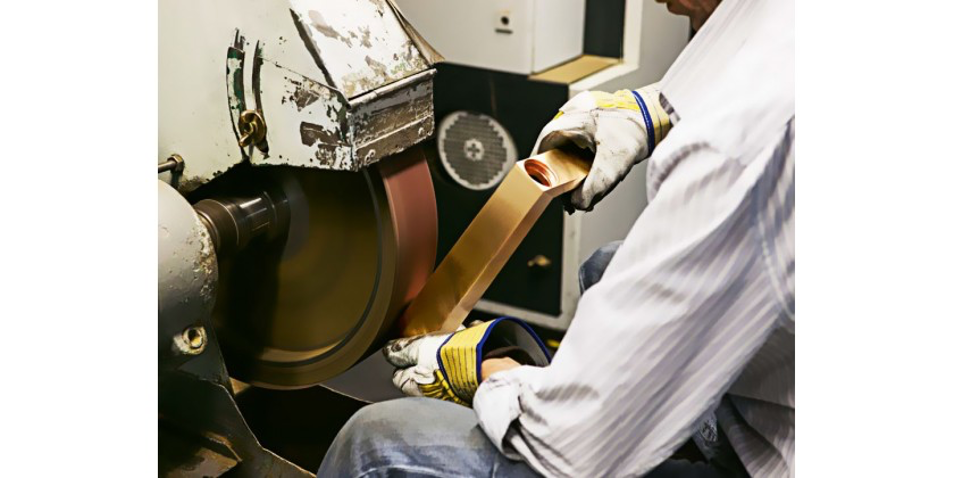 5-Assemble 
Handle ,cartridge ,spout , diverter valve , screw nuts , rubber seals or o-rings ,these components assembled by machine and by hand as technology's instruction ,then come out a finished faucet ,while it is not end , there are another important process — test test test !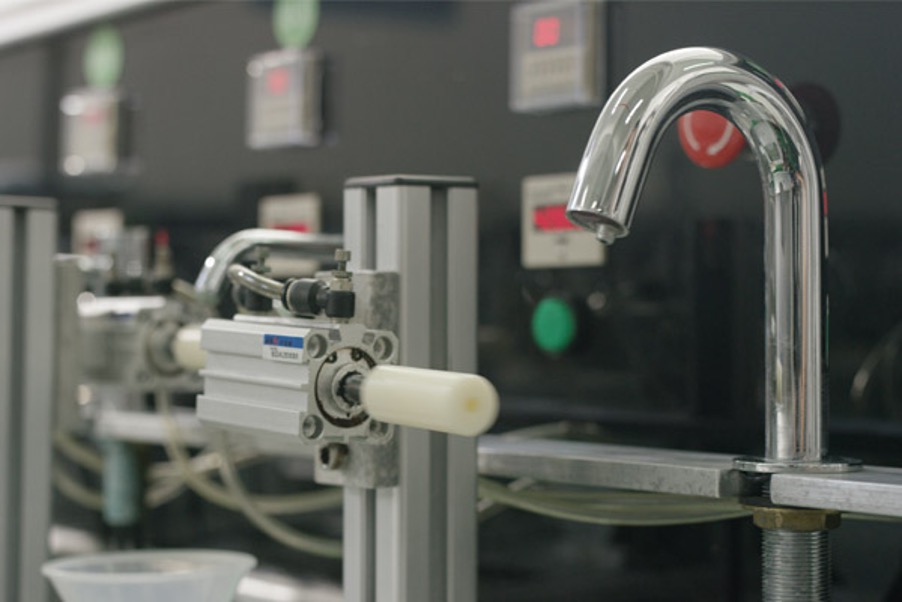 A faucet would test during the assemble product line ,both water test and air test ,to promise each faucet in well worked without any leak .
5-Package 
After the function test ,before the package there would be the final test –surface and tiny detail check ,once there is any dot ,scratch which hardly influence the surface would be picked out . 
Then the faucet would packaged in boxed with any other components like (inlet hose ,heavy ball-for kitchen faucet and some install hardware )