A significant trend pushing industrial design and manufacturing forward is the increasing segmentation of the market into what we would call niches or specialty products.
This is especially true when it comes to home design and furnishings as the more unique a product is, the better as designers and homeowners alike compete to give homes and spaces something to help it stand out.
An easy way to do just this is to focus on cutting-edge bathroom and kitchen design, a major component of which are faucets.
Thanks to 3D printing and the widespread availability of powerful design software, it is easier now than ever before to design and sell custom faucets to this booming market of homeowners, contractors, designers, and others.
Whether you are considering starting your own faucet design business, or you currently operate one, this article is going to cover ten critical areas you need to think about in order to take your faucet design and sales to the next level.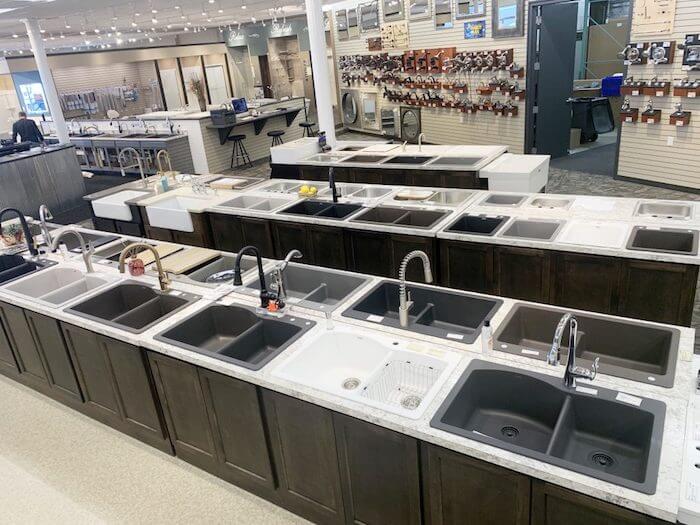 There's little doubt that this is a booming, lucrative market (and one that is only expected to continue to grow in the future), but, as with anything, it is a science as much as it is an art.
These ten tips will help you get your faucet business started on the right foot or headed in the right direction if you're already on your entrepreneurial journey.
1. Market Demographic
To start, you will need to conduct some market research. You want to write down what kind of business you want your faucets company to be and how you envision getting there. Do you want to target homes or commercial spaces? How large is the size of the market in which you want to specialize?
For example, if you want to make very complex, expensive faucets, it might help to know who your competition is, how much they are charging, and what kind of potential you would have there. This will help you with the rest of your strategy including design, pricing, and marketing.
2. Design Direction
When you start out in the faucets business, it helps if you keep your design focus limited and razor-focused. This means that you pick a direction and iterate and improve upon it over time. You want your faucets to be distinct and, if possible, you want them to convey your brand at first sight. Easier said than done, this could be something as simple as recognizing a signature design element or how you use materials. The advantage of keeping your portfolio focused is that you don't inadvertently compete with more generic designs and brands. Further, it helps you develop a brand identity and coherent marketing campaign tied to that.
3. Testing
If you're attempting somewhat avant-garde designs, be sure to test them in the real world to make sure that they work. We encourage creativity and, indeed, a bold design can help make you a lot of money. But you don't want to put something out on the market that breaks easily or doesn't work that well so be sure to have a rigorous testing process for your faucets.
4. Materials
What kinds of materials will your faucets use and how will you incorporate that into your designs? What kinds of colors and tones do you want your faucets to have? Look at the materials available on the market, the pricing, and your design aspirations, and find how ways to synergize the dreams of design with the realities of the market.
5. Production
Outline the contours of your production plan including where your faucets will be produced and how much this will cost. You want to make this plan as detailed as possible and attempt to account for every possible cost you can think of that would go into producing a faucet. If you have a third-party faucet manufacturer like VOLI that you will use, discuss the details of the production agreement and make sure it aligns with your business objectives. Click here to know how faucets manufactured in a factory.
6. Logistics
Knowing how the faucets will be made and where is one thing, but getting them to market is quite another. Have the logistics scheme worked out for your business including how you will supply customers in their various markets.
7. Sales
Will you employ a sales team or will you go with a third-party agency? Perhaps you will handle the sales of your faucets yourself? Whatever the case, outline your plan of action as well as the many avenues for reaching your potential customers.
8. Marketing
Marketing combines the research you completed for your market demographic and design direction. Here, you will combine your company's aspirations and products into one message that conveys your identity as well as sells your product. We encourage you to have an outpost in every relevant social media platform as well as others like YouTube.
9. Iteration
Once you have a line of faucets designed you will need to update them or replace them over time. At this point, you need to develop an iteration schedule or a replacement plan for your products to keep them refreshed and current.
Of course, products that sell well perenially need not be updated. That said, you might be able to change the design in a few subtle ways and have an entirely new product to offer. The point is that you keep a refreshed product lineup and give customers a reason to come back and visit.
This is especially important if you plan on appealing to designers and commercial markets. These are the customers that will come back to you time and time again and they need to see that you are staying on top of the market or else they will find another designer that is.
10. Customer Service
Critical to any business is how you handle your customers – in other words, customer service. But this doesn't just mean being there when a problem arises. It also involves including helpful information on your website or social media channels.
Examples of this could be videos on YouTube explaining how to install a faucet or by placing the owner's manuals for your faucets on your website in PDF format for people to download. Of course, you will want to be there if something goes wrong, but you also want to be there in a general sense as a resource and a helping hand for customers when they need it.